---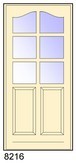 ---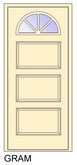 ---
Reality is colorful - and so is the architecture all over the world.
We offer windows and doors in many different colors and surfaces, so there is no need to compromise when it comes to architecture or expression.
You may also combine colors; the frames in one special color and the openable sashes in another color or even in hardwood. There are no limits for your possibilities.
Regardless if you choose wood or aluminium on the outside you have many possibilities to leave your stamp on the color and combinations.

Surface treatment on the inner side
We offer the frames on the inner side in several RAL colors or in a mat lacquer, which gives a beautiful and simple look. Our hardwood solutions are delivered with a basic oiling.

Wood on the outside
If you prefer a solution with hardwood on the outside you can read more about our different sorts of wood under Wood Species. If you wish for a pinewood solution, we offer you the windows in a wide assortment of RAL colors, so the color can always match the building and your wishes.

Aluminium on the outside
If you wish for a nice and stylish look and at the same time a maintenance-free window, you should choose aluminium on the outside.
We can deliver the windows in many different RAL colors and choose between a mat or shiny surface. We can also give your windows other surface treatments.

Anodized aluminium
En anodizing of the raw aluminium surface gives a hard, long-lasting, dirt repelling and at the same time decorative surface.
Our anodized windows are available in many colors, such as gold, silver, brown etc., and the colors give the windows a lively look.

Sablé colors
The treatment with a sablé color makes the windows look alive and natural. At the same time the special structure ensures a rustic look and a very dirt repelling surface. We offer a wide range of mostly dark sablé colors for our windows.

Have a look in our references or contact us for guidance.