With KRONE products you will have the possibility to combine exciting sorts of wood with other quality materials. We offer such a wide range of products that we can satisfy almost all your wishes when it comes to shape, color and size. Please have a look in our solutions and see how to combine aesthetics with important functions in your building.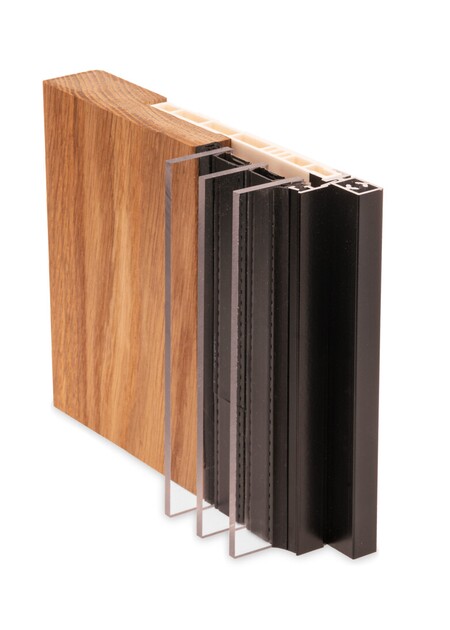 NEW PROFILE! The elegant solution when you wish for a slim profile. With the slimmest alu-profile on the market with a frame-width of only 30 mm you will have a great inflow of light and an undisturbed view. With KRONE View® you will get high quality and high energy performance.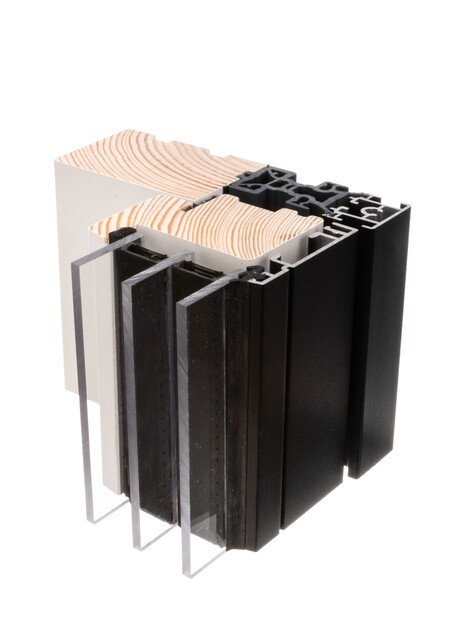 The solution when you wish to combine tradition and renewal. Wood/aluminium elements is a strong combination of quality materials, high energy performance and minimal maintenance.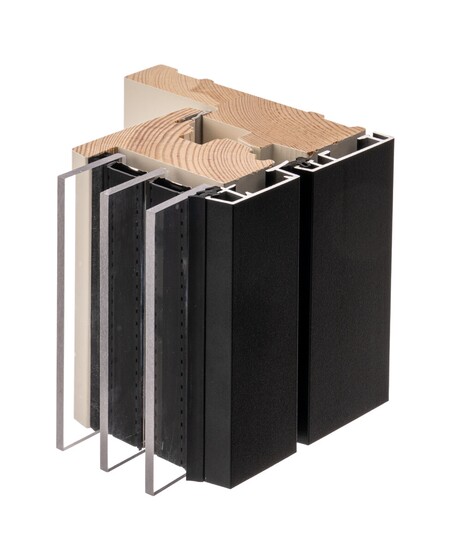 An ingoing wood/aluminium window with a tilt and turn system. The elegant slim profiles matches as well renovation as new buildings.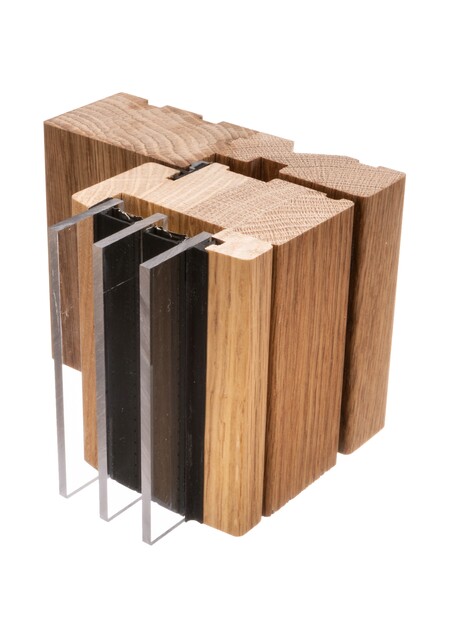 The exclusive and natural material frames architecture in a beautiful way. With a 100% heartwood in our energy-marked hardwood windows the choice of hardwood is a long-lasting investment.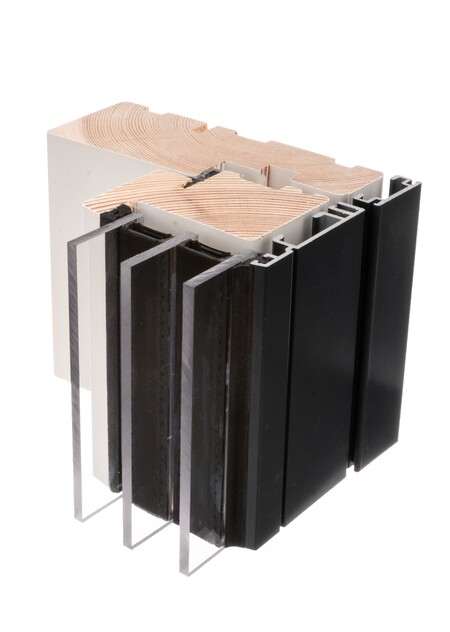 A wood/aluminium window with a through-going wooden rebate. The economical alternative to composite and the ideal choice, where the focus is Value for Money. You still get a maintenance free outer part in aluminium.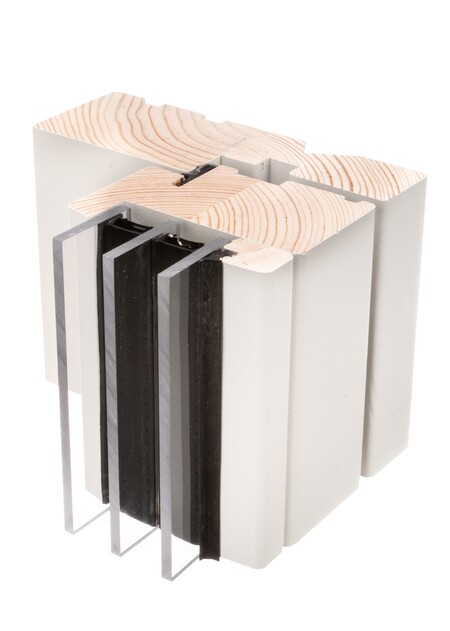 The long-term durable window with a more than 90 per cent share of heartwood. To secure maximum durability we add paint with an extreme uniformity.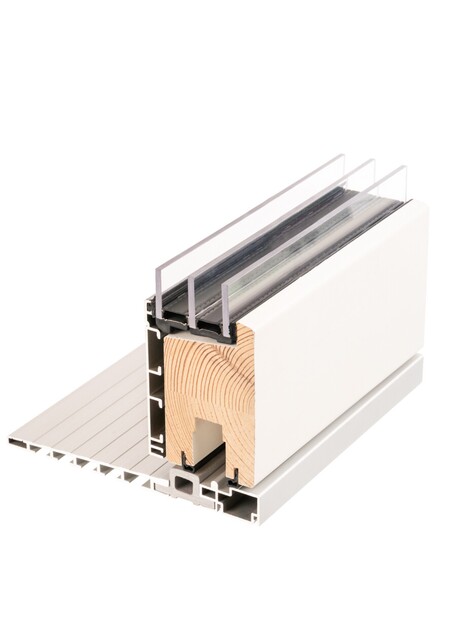 A level free bottom rail as little as 20 mm secures an easy access and optimal inflow of light. Choose between our 2- or 3- panel sliding door and different sorts of wood, composite and aluminium, in sizes up till 6.000 mm width and 2.700 mm height.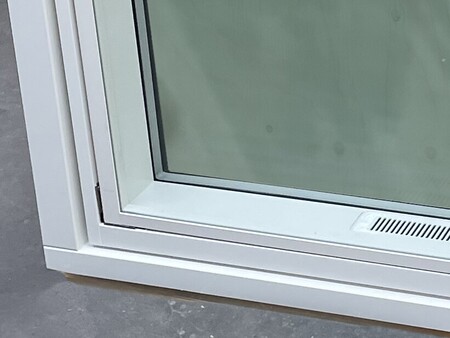 Our ventilation window. The perfect solution for renovating older residences that need constantly ventilation in order to secure a good indoor climate.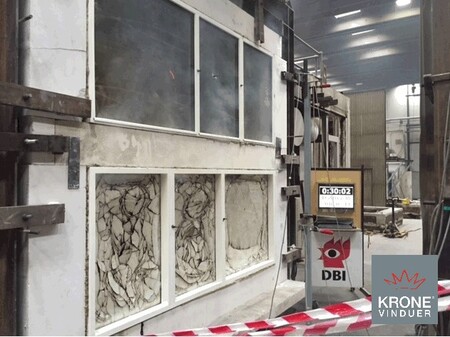 We are a certified producer of fire elements and we help you developing special doors and windows with fire-resistant qualities – without compromising on the aesthetics.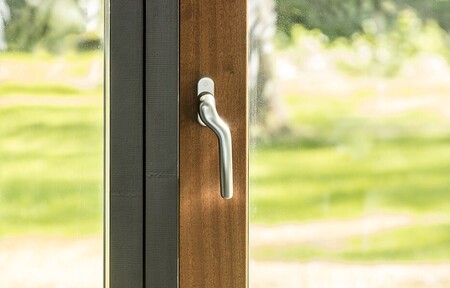 There are many possibilities when you have to decide which handles and which accessories you wish for your windows and doors. We are convinced that you can find a match.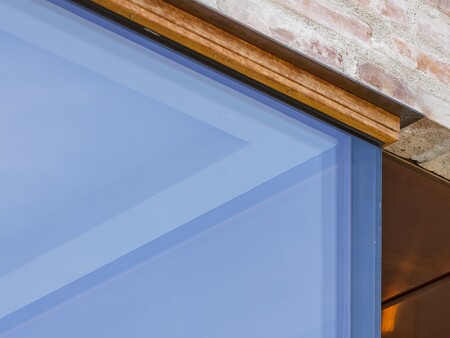 Find inspiration in our wide assortment of glass and panels – you can always find a solution that matches your project.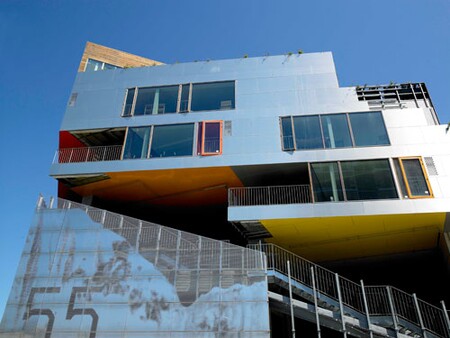 We offer many different colors and surfaces for our windows and doors, so you do not need to compromise on the architecture or your wishes.