Wood is a warm, healthy, sustainable and popular building material. With KRONE hardwood windows we offer you the possibility to change the many good qualities that hardwood offer into value in your building. Our energy-marked hardwood windows are 100% heartwood. With continuously oil treatment the windows will keep their beautiful look and strength through many years and which makes the windows a long-term investment.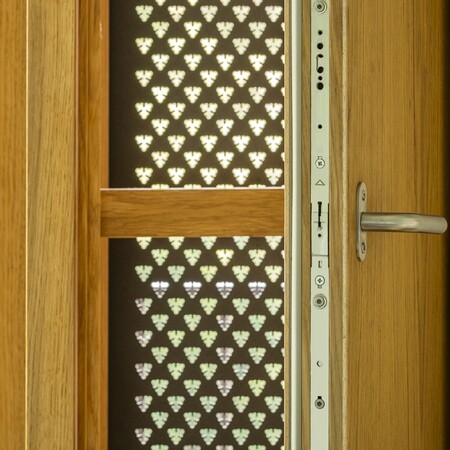 Oak is a very resistant, heavy and beautiful sort of wood, which has a decorative and lively structure. We always use European oak which is your guarantee for a very high standard.
Kebony is a very durable and sustainable sort of wood, which has a beautiful dark brown colour. Kebony is coniferous wood, so within time the wind and weather will give the wood a beautiful and natural silver patina. Due to its hardness Kebony is more robust towards wear and tear than many other sorts of wood.
Douglas has a fascinating and lively look and the play of colours in the wood creates a beautiful varied expression. Douglas wood gives warmth to every building and besides this Douglas is very stable.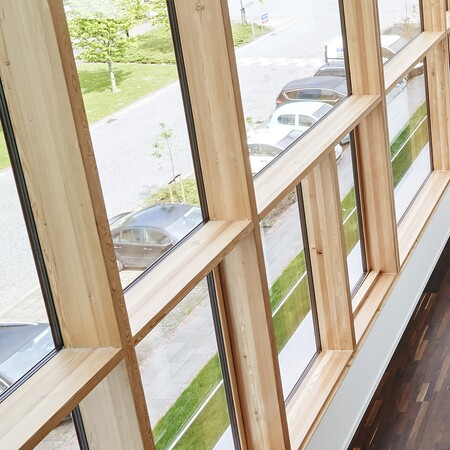 Larch is a slow-growing coniferous tree with a high content of resin and tannic acid, which gives high resistance to rot and mold. As we always use knotless wood with tight grains the wood is also very form stabile.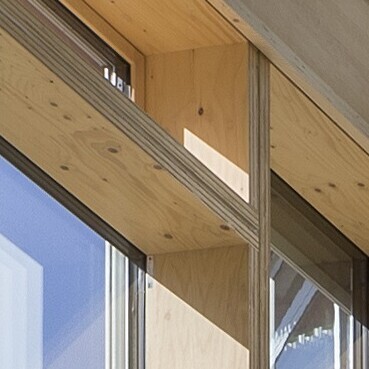 LWL is laminated wood, glued together by 3 mm grain veneer; which gives an incredible strength and provides stability. LWL must be used together with wood/aluminium windows. The stability in LWL gives the possibility to use it for curtain walling and also to create deep frames with seating places. Furthermore, LWL has a very raw expression which offers a beatiful contrast in concrete buildings.